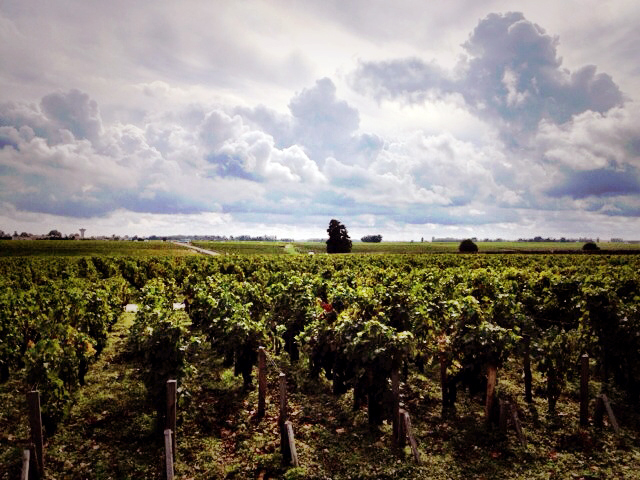 "Miracles appear in the strangest places"     ~ Willie Nelson Yesterday's Wine ~   
Every time we drink a wine we witness a particular moment of its lifetime. Most of these moments might be amusing but forgettable. On a fortunate day, though, a rare moment captures you and you fall silent.
For me, those rare moments were encounters with great old wines. They were frail, but so confident in providing the full flavors of a darkly lit dream. In memory they'll never be entirely out of my nostril. It's not hard to understand one's wanting to chase after that experience whenever possible. If you were to pull the cork of a great bottle, would you know if it had that confidence? Had it grown long and wise enough to tell a great story? Would it be a great Burgundy, Riesling, maybe a top Bordeaux?
In a world where the vast majority of wines are made to be enjoyed young, one tasting note might capture the essence of a wine. But for a great wine that could evolve 20 or more years, a tasting note from En Primeur really doesn't tell much.
Similarly, a great wine is indeed one of those things in life that requires our shared intelligence if we should ever hope to get a better grip of it. With that in mind I've started an exercise of compiling collective notes to examine how age-worthy wines change over time. To begin with, I focus on a beloved Medoc – Château Pichon Longueville Comtesse de Lalande, from the outstanding 1996 vintage. This producer is considered a more feminine Pauillac so perhaps it'd allow us to see its life evolution earlier than other massive wines?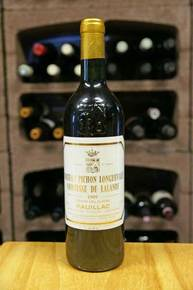 A note on process. My source is 224 notes on the same wine from the community of cellartracker.com, spanning from 2004 to 2014 (the website was founded in '04), as well as tasting notes taken by wine critics before 2004. I single out notes that represent similar experience from the same period each year that give snap shots of '96 Pichon Lalande from age 1 to age 18. I've provided an overview of sorts, followed by excerpted notes from various tasters.
A note on bias. I agree with Hugh Johnson that a Bordeaux tastes like a Bordeaux, more than it tastes like cassis and cedar box. But before a palate memory becomes a reference from one's own drinking, tasting notes are just clues. Most of these notes were from drinking, not just tasting, and they involved 2-6 hours of decanting.
What I'm learning about the life of '96 Pichon Lalande:
Born 1996:
The 1996 vintage was picture perfect for the Left Bank. The hot, sunny and dry conditions gave the vines the perfect amount of stress which allowed the Cabernet Sauvignon to achieve excellent phenolic ripeness. Pichon Lalande normally contains 35-50% Merlot in the blend, but to celebrate the vintage, the 1996 is a blend of 75% Cabernet Sauvignon, 15% Merlot, 5% Cabernet Franc, and 5% Petit Verdot.
1 to 6-year-old:
Stern, dense and fresh with primarily blueberry/blackberry/cassis flavors intermixed with toasty oak, vanilla and grippy tannins. Powerful but all elements co-existed in great balance.
7 to 13-year-old:
Fruit driven scents slightly faded, replaced by intriguing secondary aromas of tobacco, coffee, leather, cedar… The body was still voluptuous but showed more finesse and layers; texture smoother, tannins softer and progressed to melt away. Much more details appeared in this period.
14 to 18-year-old:
Really turned the corner. Very fragrant bouquet. The dark fruit seemed to morph into a complex being of red fruit, subtle smoke, truffle, wet earth.. Elegant and ethereal, but somehow still had youthful energy that suggested its further longevity.
Watching it grow:
1-year-old (tasted in 1997)
The wine reveals a spectacular thick, black/purple color, an unctuous texture, rather remarkable in view of how much Cabernet Sauvignon is in the blend. The Cabernet was extraordinarily ripe, with unequaled levels of sugar. The nose soars from the glass, offering up spicy vanillin, and lavish quantities of jammy blackcurrant fruit, licorice, and Asian spices. Unctuously-textured, with layers of fruit, this is one of the most spectacular young wines I have tasted. /erobertparker.com
2-year-old (tasted in 1998)
The 1996 Pichon-Lalande exhibits extraordinary sur-maturite due to the exceptional ripeness the Medoc's Cabernet Sauvignon achieved in this vintage. The wine has tightened up since my tasting in the spring, but it remains an opaque purple-colored example with a smoky, blueberry, blackberry, and cassis-scented nose that is to die for. Medium to full-bodied, with huge extract as well as extraordinary elegance, and a perfect marriage between new oak, fruit, and tannin, this is one of the more structured and tannic Pichon-Lalandes I have ever tasted, yet the wine's triumph is a result of its sweetness of tannin. /erobertparker.com
3-year-old (tasted in 1999)
The nose suggests sweet, nearly overripe Cabernet Sauvignon, with its blueberry/blackberry/cassis scents intermixed with high quality, subtle, toasty new oak. Deep and full-bodied, with fabulous concentration and a sweet, opulent texture, this wine was singing in full harmony when I tasted it in January. Given the wine's abnormally high percentage of Cabernet Sauvignon, I would suspect it will close down. It possesses plenty of tannin, but the wine's overwhelming fruit richness dominates its personality. /erobertparker.com
6-year-old (tasted in 2002)
Very sexy aromas of currant, blackberry and brown sugar, all lifted by an ineffable floral quality from the thoroughly ripe cabernet sauvignon that comprises three-quarters of the blend. Dense, fresh and thick with extract; a wonderful combination of texture and guts. Has a core of steel and a powerful structure I haven't found in more recent vintages from this chateau. Finishes with terrific length and grip. /Stephen Tanzer, International Wine Cellar. /cellartracker.com
7-year-old (tasted in 2003)
Right out of the bottle this was singing with gorgeous notes of tobacco and earth. Two hours later this has changed quite a bit and was floral, quite literally singing, with espresso and licorice. On the palate this is initially massive, black and brooding, but with time sweet and pure cassis comes to the front. Wow this wine is layered and voluptuous, truly silky, but still wonderfully earthy. The finish is huge and gorgeous, still incredibly primary with dusty tannins. /cellartracker.com
8-year-old (tasted in 2004)
Thick and rich deep plum in the glass. A nose of earth, and dark fruits. On the palate I was struck by the balance and finesse. Still predominated by the rich fruit, the fine tannins were melted into the background. Over a period of 3 hours the nose opened a little more revealing sweet dark berries, subtle earth notes and the finish is lingering with a mild spice component…just perfect. /cellartracker.com
9-year-old (tasted in 2005)
Fairly subdued nose on opening.. Decanted for 6 hours and it emerged singing. Absolutely glorious bordeaux and completely delicious now with the right amount of airing. /cellartracker.com
10-year-old (tasted in 2006)
Decanted 2.5hrs. Very dark color, no signs of fading color. Ripe dark fruits on both the nose and palate with a very smooth finish. Notes of cedar, graphite, and tobacco as well. Tannins seem to just melt away. Fantastic. /cellartracker.com
11-year-old (tasted in 2007)
Double decanted and served blind with 2 other 1996s. Classic Old world nose of cedar, lead pencil, currants, spice and oak. Bill immediatedly guessed 1996 Lafite even though the wines were served double blind to him. The palate had a perfect weight to it, and was extremely sexy and had an awesome texture that was very expressive without being overdone in any way. Open from the get go, it just continued to improve after a couple of hours. Consensus #1 of the night against Shafer   HSS and Pontet Canet all from 1996. /cellartracker.com
12-year-old (tasted in 2008)
great earth tones strike right off the bat with polished tones of cassis, cranberries, red and black cherries, cedar, and bits of spice box tones flow well across the palate with a deft medium touch. A lot of class and polish on the palate with still very good tannins that are just starting to ever so slightly shed. Still very much in a primary stage as there is a youthful quality to this wine. Overall: classy, beautiful, and elegant. Very round on the palate, this still needs some time to fully come together to reveal the inner beauty that this wine definitely has. /cellartracker.com
13-year-old (tasted in 2009)
Nose lovely, fine, complex, floral and cedar notes. Palate powerful, direct and youthful, silky smooth with wonderful balance and linearity. Only just starting to mature. Excellent concentration, complexity and balance, with delicious freshness on the long finish. /cellartracker.com
14-year-old (tasted in 2010)
Tasted blind as a first growth candidate, this indeed made the grade. The best Pichon Lalande since the 1982 (IMHO), it was the most fragrant wine of the flight. Its aromatics had smoke, cedar box, bell pepper and it had pronounced mineral, leather, and red fruit flavors with some spice, pepper, dark currant, and tobacco notes. It had earth, slate and plum flavors at the back of the palate with well balanced tannins– a nice food wine. "Ethereal," proclaimed a taster. It was the second favorite of the flight, and was readily identified as the Pauillac. First growth quality in a first growth year. /cellartracker.com
15-year-old (tasted in 2011)
Outstanding. Still young, but I believe this wine has finally turned the corner. I had this same wine exactly one year ago, and the tannin has since softened enough to yield to the core of wonderful fresh fruit. No signs of developing any tertiary aromas and flavors yet. Still full of pure Cabernet typicity. Delicious. /cellartracker.com
16-year-old (tasted in 2012)
Initially quite closed, really needed about 4hrs to open up. Great nose of mocha, touch of leafy herbs, tobacco, cassis, and currants. Palate was still quite tannic, but fine and very polished, with a great core of currants but overwise rather primary. Still young. Tannins in the forefront, with prominent acidity. Elegant, balanced with great nuance. Finish shows flint and cedar spice. As good as it is, it probably won't peak for another at least 10yrs. /cellartracker.com
17-year-old (tasted in 2013)
Beautiful mature Pauillac nose of grilled nuts, black fruits and graphite minerals. Classy, regal with an elegant silky texture but made in a vin de garde style with firm acidity and tannic spine. There is gorgeous fruit flavors underneath with notes of black currants, cassis and graphite minerals. Still young and fairly primary but finally beginning to drink well and I think this is poised for a lengthy and fantastic evolution in bottle. /cellartracker.com
18-year-old (tasted in 2014)
3 hours later and the was drinking beautifully. Classic PLL – leather , cigar box, earth , graphite with equal amount of fruit. Tannins smooth after long decant. /cellartracker.com